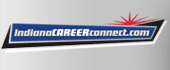 Job Information
Franciscan Health

School Nurse

in

Beech Grove

,

Indiana
School Nurse
Home Health
Franciscan Health
1300 Albany Street Beech Grove, IN 46107
Days
PRN (As Needed)
Associates Required
WHAT WE NEED
Caring, skilled health inspirers
WHO WE ARE LOOKING FOR
Meeting the highest standards of health care requires everyday leaders who encourage good health. School Nurses who don't just administer medication, but who actively listen and assess students – looking the them in the eye and letting them know that they are seen and heard and cared for. RN doesn't just stand for Registered Nurse here – it stands for Required Nurturer.Are you good at helping others and inspiring them to better health? Do you want to work in an environment that values your skills and gives you a chance to grow them? If so – get ready to apply to your next job.
WHAT YOU WILL DO
Assessment and treatment of health care needs including medication administration, first Aid and emergency care, communication with parents, and referral to physicians.

Development of health plans for responding to emergencies and disasters and confidential communication and documentation of student health information.

Provide screening and referral for health conditions. Screenings includes but is not limited to vision, and hearing.

Promote health and provides education by providing information to students and groups of students. Topics may include nutrition, exercise, smoking preventions and cessation, oral health, substance use and abuse , immunizations and other.

Provide leadership role for health policies and health programs for the school.

Act as liaison between school personnel, family, health care professionals, and the community.
WHAT IT TAKES TO SUCCEED
Giving full attention to what other people are saying, taking time to understand the points being made, asking questions as appropriate, and not interrupting at inappropriate times.

Being aware of others' reactions and understanding why they react as they do.

Talking to others to convey information effectively.

Actively looking for ways to help people.

Using logic and reasoning to identify the strengths and weaknesses of alternative solutions, conclusions or approaches to problems.

Understanding the implications of new information for both current and future problem-solving and decision-making.
WHAT WE'RE LOOKING FOR
1-3 Years Experience
License(s): Registered Nurse
Certification(s):
Travel: Never or Rarely
EQUAL OPPORTUNITY EMPLOYER
It is the policy of Franciscan Alliance to provide equal employment to its employees and qualified applicants for employment as otherwise required by an applicable local, state or Federal law.
Franciscan Alliance reserves a Right of Conscience objection in the event local, state or Federal ordinances that violate its values and the free exercise of its religious rights.
Franciscan Alliance is committed to equal employment opportunity.
NURSING SERVICES ​​​​
Beech Grove, IN, US, 46107
PRN (As Needed)
Never or Rarely
employmentType: PRN (As Needed)
Days
Beech Grove
IN
46107
1300 Albany Street