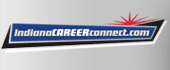 Job Information
Hill-Rom

Sr Manufacturing Engineer - Fabrication

in

Batesville

,

Indiana
Description
JOB SUMMARY:
Design, develop, integrate, test, evaluate or improve integrated systems or related processes, including human work factors, quality control, inventory control, logistics and material flow, cost analysis, and production coordination. May work with commercial or industrial designers to refine product designs to increase productivity and decrease costs.
ESSENTIAL DUTIES AND RESPONSIBILITIES: – Other duties may be assigned:
Identify opportunities or implement changes to improve products or reduce costs using knowledge of fabrication processes, tooling and production equipment, assembly methods, quality control standards, or product design, materials and parts.

Develop and implement continuous improvement methods such as lean manufacturing to enhance manufacturing quality, reliability, or cost-effectiveness. Lead continuous improvement events and implementations.

Conduct capabilities studies and communicate manufacturing capabilities, production schedules, or other information to facilitate production processes.

Write and execute validations (IQ, OQ, PQ) on equipment and processes.

Prepare and present reports summarizing information or trends related to manufacturing performance to cross-functional teams.

Conduct capability and capacity studies. Prepare and present business cases to management highlighting the positives, negatives, and cost impact of various projects.

Read and interpret blueprints, technical drawings, schematics, or computer-generated reports.

Schedule metrology duties. Direct workers engaged in product measurement, inspection, and testing activities to ensure quality control and reliability.

Review production schedules, engineering specifications, orders, and related information to obtain knowledge of manufacturing methods, procedures, and activities.

Estimate production costs, cost saving methods, and the effects of product design changes on expenditures for management review, action, and control.

Draft and design layout of equipment, materials, and workspace to illustrate maximum efficiency using drafting tools and computer.

Coordinate and implement quality control objectives, activities, or procedures to resolve production problems, maximize product reliability, or minimize costs.

Communicate with management and user personnel to develop production and design standards.

Confer with clients, vendors, staff, and management personnel regarding purchases, product and production specifications, manufacturing capabilities, or project status.

Schedule deliveries based on production forecasts, material substitutions, storage and handling facilities, and maintenance requirements.

Supervise technicians, associates, supervisors, and other engineers. Perform some managerial functions, such as preparing monthly job rotations, assigning production work to employees, organizing and leading meetings, and writing reports.

Train new employees in new or existing methods, processes and how to use machinery. Review required documentation and ensure departmental training is completed.
Qualifications
EDUCATION, EXPERIENCE AND QUALIFICATIONS:
Bachelor's degree in Mechanical or Industrial Engineering required

Minimum of six years of engineering experience and knowledge of the practical application of engineering science and technology. This includes applying principles, techniques, procedures, and equipment to the design and production of various goods and services.

Knowledge of raw materials, production processes, quality control, costs, and other techniques for maximizing the effective manufacture and distribution of goods.

Knowledge of design techniques, tools, and principles involved in production of precision technical plans, blueprints, drawings, and models.

Understanding of business and management principles involved in strategic planning, resource allocation, human resources modeling, leadership technique, production methods, and coordination of people and resources.

Active Listening: Giving full attention to what other people are saying, taking time to understand the points being made, asking questions as appropriate, and not interrupting at inappropriate times.

Complex Problem Solving: Identifying complex problems and reviewing related information to develop and evaluate options and implement solutions.

Judgement and Decision Making: Considering the relative costs and benefits of potential actions to choose the most appropriate one.

Providing documentation, detailed instructions, drawings, or specifications to tell others about how devices, parts, equipment, or structures are to be fabricated, constructed, assembled, modified, maintained, or used.

Determining how a system should work and how changes in conditions, operations, and the environment will affect outcomes.

Monitoring/Assessing performance of yourself, other individuals, or organizations to make improvements or take corrective action.

Using computers and computer systems (including hardware and software) to program, write software, set up functions, enter data, or process information. Proficient with Solid Edge or Solid Works CAD programs

Proficient with Microsoft Office tools
Job: Manufacturing
Primary Location: United States-Indiana-Batesville
Travel Yes, 10 % of the Time
Posting Entity Hillrom
Req ID: 21122027