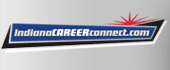 Lowe's

Installed Sales Product Puller (PT) M-F 7A-11A

in

Avon

,

Indiana
Job Description:
Position DescriptionThe Installed Sales Product Associate (ISPA) is responsible for pulling and staging all product needed for installed sales projects. This includes reviewing the order and preparing orders, checking status with vendors, and responding to daily action items. Job RequirementsRequires morning, afternoon and evening availability any day of the week. Physical ability to move large, bulky and/or heavy merchandise. Physical ability to perform tasks that may require prolonged standing, sitting, and other activities necessary to perform job duties.Minimum QualificationsAbility to read, write, and perform basic arithmetic (addition, subtraction).Preferred Qualifications6 months experience communicating with vendors or customers regarding returns, payments, or contract fulfillment.6 months experience in an administrative role processing and filing paperwork including invoices.6 months experience using a computer, including inputting, accessing, modifying, or outputting information.
Job ID: 1558630BR
Line of Business: Store
Job Category: Merchandising & Store Operations Support
Department: 0501 - Installed Sales
Employment Type I: Regular
Employment Type II: Part-Time
Location #: 1135
Location Name: Avon, IN
City: Avon
State: IN
EEO Statement:
Lowe's is an equal opportunity employer and administers all personnel practices without regard to race, color, religion, sex, age, national origin, disability, sexual orientation, gender identity or expression, marital status, veteran status, genetics or any other category protected under applicable law.
Lowe's