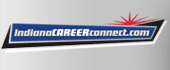 Job Information
Carrington Mortgage Services

Analyst, Client Relationship, Senior

in

At Home

,

Indiana
Overview
Carrington maintains the necessary infrastructure to ensure stability and maximize value during any market cycle . We are a fully integrated mortgage company supporting our customers by providing a broad range of real estate services encompassing nearly all aspects of single family residential real estate transactions in the United States .
Our Mortgage Lending Division is becoming an industry leader by providing competitive mortgage products within our Retail and Wholesale lines of business. We deliver a superior customer experience by meeting individual needs, focusing on financial education, ensuring that our loans close on time and making the entire process as easy as possible. We're always building our mortgage business with our customers in mind. Join us.
Responsibilities
The Senior Client Relationship Analyst is responsible for working with all levels of management (including senior executive levels) and non-management staff in an effort to maintain, support and drive results with respect to mortgage servicing counterparty relationships. Take ownership of assigned critical counterparty relationship(s). Also responsible for capturing and documenting client/investor servicing requirements, creating investor presentations, performing ad hoc analysis, and assisting in loan servicing transfers, change management, process improvement and client relations activities. Perform all duties in accordance with the company's policies and procedures, all US state and federal laws and regulations, wherein the company operates.
ESSENTIAL DUTIES AND RESPONSIBILITIES:
Independently manage counterparty relationship(s) with limited reliance from management.

Willingly accepts and implements direction and strives to exceed departmental standards and operational goals.

Maintain day to day operational relationship with external senior executives and internal partners.

Maintain and track open deliverables within the department system of record.

Provide frequent and periodic relationship briefing and status update to senior management.

Develop and facilitate investor presentations with internal and external senior management teams and follow up on any outstanding deliverables.

Learn all aspects of the business process, key performance drivers, and operational report metrics for all counterparty relationships and ensure compliance.

Gain expert knowledge of the operational systems and utilization within the business process.

Gather and document client/investor servicing requirements and ensure compliance.

Participate in the initial diligence process; analyze loan portfolio data, identify delinquency rates and other key portfolio metrics.

Ensure required documents, approvals and instructions are in place for relationship servicing.

Consult with internal/external clients on industry or organizational changes affecting the delivery of services.

Coordinate the quality control process between investors and internal business units to ensure alignment between investor loan servicing guidelines and CMS servicing operations.

Perform loan data analysis to validate and communicate test results to client/investor or internal business unit.

Analyze investor, prospective business plans and service requirements to ensure compliance with contractual requirements.

Ensure account documentation is up-to-date and accurate.

Participate in project communications, training materials, and business procedures/documentation.

Coordinate with appropriate internal departments regarding client/investor instructions and process changes.

Assist with change management and process improvement.

Analyze portfolio performance and recommend opportunities for improved service delivery.

Evaluate process recommendations received from internal departments and determine appropriate corrective action.

Propose solutions for any potential reputational exposure or related service issues.

Maintain compliance with CMS policies and procedures.

Escalate issues of risk concern to management, and maintain appropriate data integrity and confidentiality.

Perform other duties as assigned.
Qualifications
ESSENTIAL KNOWLEDGE, SKILLS, ABILITIES, AND COMPETENCIES:
A solid comprehension of mortgage servicing and operations

Proficient in MS Office applications, specifically PowerPoint and Excel; (i.e. the use of functions, if/and/or conditional statements, vlookup formulas, etc.)

Excellent verbal and written communication skills.

Excellent internal/external customer facing skills.

Team-player with strong communication and interpersonal skills, possess a high degree of self-motivation and ability to work independently with minimal supervision.

Familiarity with MortgageServ/LoanServ or comparable systems

Ability to apply critical thinking to develop solutions with exceptional problem solving skills.

Ability to comprehend and articulate complex and broad mortgage servicing topics spanning the entire mortgage life cycle and topics that may include but not limited to enterprise-wide shared services.

Ability to maintain high speed internet access while working remote and the ability to work in the designated office as needed.

Ability to work in a project environment and have awareness of the project management lifecycle. Ability to formulate complex and comprehensive materials such as requirements documents, authoritative reports, and/or formal presentations.

Ability to adhere to strict confidentiality requirements.

Ability to understand complex problems and to collaborate and explore alternative solutions.

Ability to make decisions that have significant impact on the immediate work unit and monitor impact outside the immediate work unit.

Ability to add, subtract, multiply, and divide and to record, balance, and check results for accuracy.

Ability to express or exchange ideas by means of the spoken word, communicating orally with others accurately, audibly and quickly.

Occasional travel may be required.

Focus driven approach to work with strict adherence to deadlines.

EDUCATION, EXPERIENCE AND/OR LICENSES:

Bachelor's degree required, preferably in business, economics, finance or mathematics.

Two to four (2-4) years' experience in relationship management or client services within mortgage servicing or related industry.

Microsoft certification preferred.
Need help finding the right job?
We can recommend jobs specifically for you!
Carrington is an Equal Opportunity Employer and does not discriminate on the basis of race, gender, ethnicity, religion, national origin, age, disability, veteran status, or on any other basis prohibited by law.
California Consumer - Employee Privacy Notice
Job LocationsUS-IN-At Home
Job ID 2021-12667
Position Category Servicing
CompanyCarrington Mortgage Services, LLC
Position Type Regular