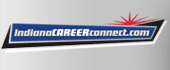 Job Information
RR Donnelley

Packer 1

in

Angola

,

Indiana
Packer 1

Manufacturing
Angola, IN
•
ID:
49190
•
Full-Time/Regular
Your Next Job Awaits You at RRD in Angola, IN!
RRD Angola has immediate full time opportunities on second and third shifts available! The label industry is one of the fastest growing segments of printing in the world. The RRD Angola Labels Facility manufactures custom pressure sensitive labels, linerless labels, specialty forms and imaged product for many nationally recognized brands. We are committed to providing a quality product with superior customer service. Our employees enjoy 8 hour shifts, climate controlled/clean facility, competitive pay and overtime, on-the-job training and opportunities for promotion.
Join a Growing Team!
Starting Pay with Shift Differential: $13.22/hour progressing to $14.62 with opportunities for advancement
Reads work order or follows verbal instructions to ascertain materials to be moved. May feed, remove, flex, jog, and stack printed sheets, folded signatures, labels or other in-process product to and from the equipment in the area assigned. Load and unloads materials onto pallets, trays, racks, and shelves by hand. May load materials into trucks and installs strapping, bracing, or padding to prevent shifting or damage in transit, using hand tools. Conveys materials from storage or work sites to designated area, using hand truck, electric dolly, or other device. Counts, weighs, and records number of units of materials moved or handled on daily production sheet. Attaches identifying tags or labels to materials or marks information on cases, bales, or other containers. Stacks or assembles materials into bundles and bands bundles together, using banding machine and clincher. May occasionally use automated equipment and/or operate industrial truck or electric hoist to assist in loading or moving materials and products.
Basic knowledge of general warehouse layout, item identification codes, basic knowledge of warehouse procedures and familiarity with the storage areas in order to be able to place or pull paper stock, signatures and materials in accordance with standard procedures. Able to stock, move, arrange, and rotate items in accordance with operating instructions or under guidance of a higher level employee. Basic knowledge of shrink-wrap equipment, Able to complete appropriate forms relating to stock description, quantity, unit of issue, and the labeling requirements for incoming and outgoing materials. Basic skill in the use of shrink-wrap or strapping equipments, manual dollies, pallet jacks, carts or hand trucks and hand tools used in material handling tasks such as hammers, pliers, strapping and stretch wrapping tools and equipment, tape fasteners, metal band sheers and related equipment.
Physical Demands: Job requires ability to exert 20 to 50 pounds of force occasionally, and/or 10 to 25 pounds of force frequently, and/or greater than negligible up to 10 pounds of force constantly to move objects. Hearing protection and safety toe shoes required constantly.
Attendance: Punctual, regular attendance is an essential job function of employment with RR Donnelley. Overtime, including weekend work, is considered a condition of employment. Flexibility to work any shift is required.
RR Donnelley is an EEO/AA including Vets and Disabled Employer
Required Skills
Reasoning. Apply commonsense understanding to carry out detailed but uninvolved written or oral instructions. Deal with problems involving a few concrete variables in or from standardized situations.
Mathematics. Able to read, copy and record figures. May involve simple addition and subtraction.
Language. Reading: Able to follow simple work instructions. Recognize meanings of two or three syllable words. Able to compare similarities and differences between words and between series of numbers. Able to speak simple sentences, using normal word order, and present and past tenses.
Able to operate a computer at a basic to intermediate level.
Able to work independently and/or as part of a team.
Required Experience
6-12 months previous experience in an industrial manufacturing environment or work in a printing environment preferred, but not required.